The Next English speaking 'Celebration day for girls' Facilitator Training will be offered in the second half of 2023
Please visit www.celebrationdayforgirls.com for more details
Do you want to be part of a global movement to educate & empower young girls on their journey to womanhood?
A Celebration day for girls is a one day program for girls aged 10-12 and their mother / female carer. Developed in 2000 by Jane Bennett in Australia, the program has grown consistently over the past 19 years, serving thousands of girls and their mothers with positive menstrual education, honoring and celebrating menarche and their passage to womanhood
Why train to be a facilitator?
A Celebration day for Girls is now shared in over 20 countries. Training to be a facilitator allows you to adapt this celebration of menarche & menstruation to your own community's needs & cultural backgrounds. Our workshop provides unique and powerful connections for passionate women to support young girls & their female carers in their own communities, to gain access to a global movement of sharing ideas, resources & celebration of womanhood in all forms & stages of life.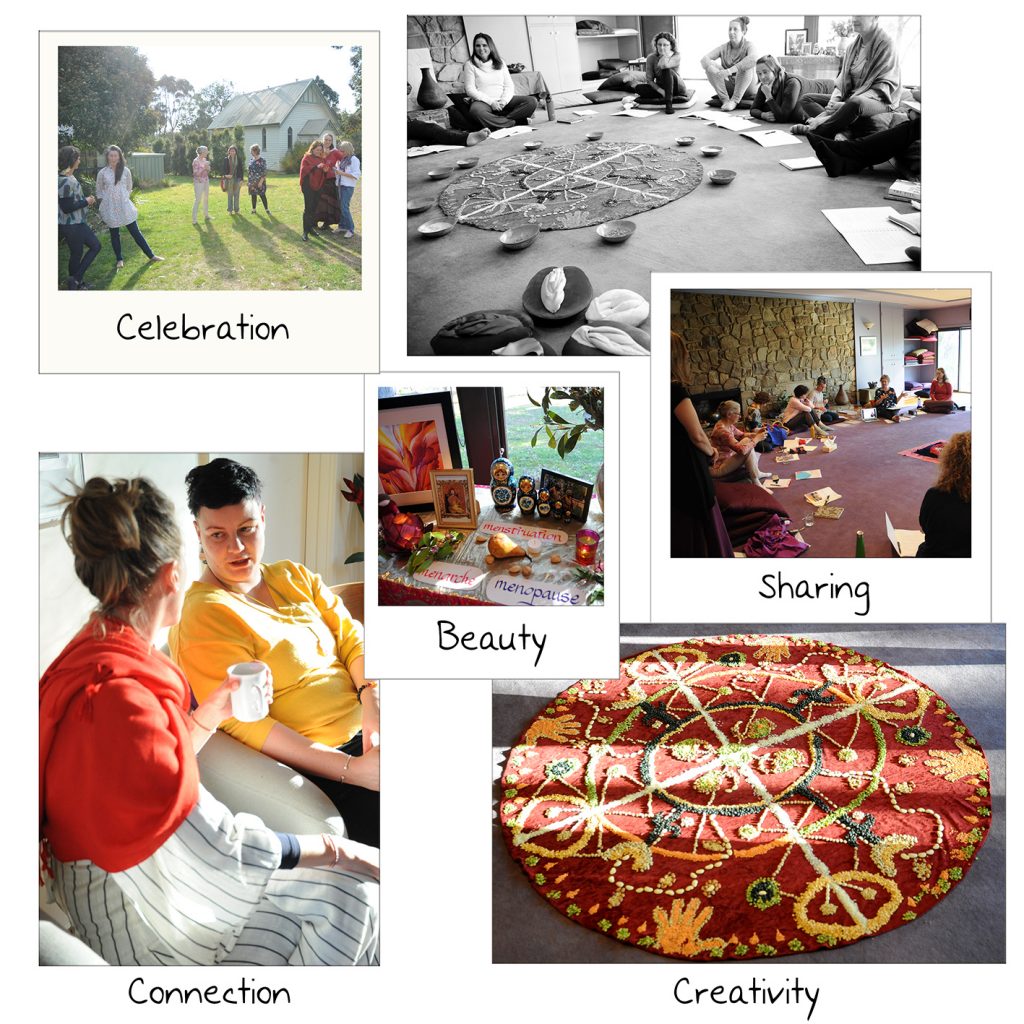 We now have over a hundred facilitators in over twenty countries. As our numbers grow and reach into different communities, many more girls and their mothers/carers are able to enjoy this unique day and the many benefits that radiate from it.
Many of our facilitators have discovered deep satisfaction and joy through networking, support and friendship with other facilitators, who share many of their passions and have great complimentary skills.

The training includes:
In-depth training run over the course of 10 weekly meetings, to prepare you to facilitate the three sessions of A Celebration Day for Girls.
In addition, as each participant comes with her own set of skills, training and life experiences we recognise that her own path toward running this program will be unique, therefore the training also includes:
A one-hour (as needed) mentoring session to map your journey toward offering A Celebration Day for Girls, scheduled after the Training – most likely by Zoom or phone. If you intend running Celebration Day for Girls for girls in culturally diverse communities we will discuss suitable adaptions of the program.
LIKE US ON FACEBOOK